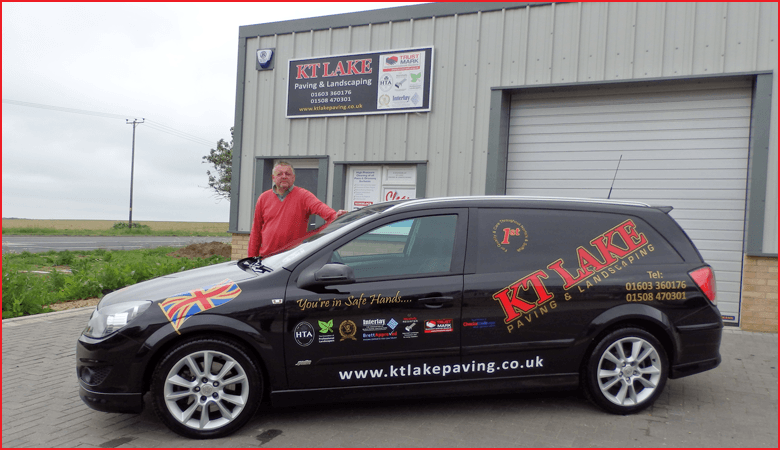 KT Lake have over 30 years in the industry. We are fully qualified and insured to take on all aspects of paving and hard landscaping projects. We undertake any paving and resin bound driveway projects, of a domestic nature, in Norfolk. Our courteous and friendly service, together with competitive prices, ensure that customers use us again and again for all of their paving and landscaping needs.
Through structured marketing and more effectively, referrals from our past clients, KT Lake is one of Norfolk's top paving and landscaping companies. Customer service is of the utmost importance at KT Lake and our staff are always available to discuss any queries, worries or recommendations. There is no better work satisfaction than a happy customer.
From your initial enquiry through to the completed work, KT Lake provides top quality service offering you: a FREE no-obligation quotation, help and advice on planning, our own qualified team of staff, removal of existing materials and support through to your finished job. There are a number of choices when it comes to having a driveway installed and it can seem overwhelming, but we are here to listen to your needs and desires and help you to make the best decision for your property. As a leading resin driveway company, we take pride in our work and will ensure that your new driveway is aesthetically pleasing and adds prestige to your property.
Looking To Install

a Resin Driveway?
Let Our Team Do the Installation.
We offer a wide range of services to suit your needs and your budget.